This online qualification allows you to gain and then show the knowledge that is needed to work in the beverage sector, at an operational level.
It allows you to prepare for further learning or training and develop knowledge and skills in a subject area (Beverage Service).
Units include:
Principles of preparing and serving cocktails
Service of alcoholic and non-alcoholic drinks
Effective Teamwork
Principles of Preparing and Clearing Bar Areas
Giving customers a positive impression
Safe, Hygienic and Secure Working Environments in Hospitality
Principles of Promoting Additional Services or Products to Customers
Principles of customer service in hospitality, leisure, travel and tourism
ABOUT THE PROVIDER
Barfection is a training provider specialising in bartender and barista traineeships. Barfection specialises in helping people with little or no work experience break their way into the Hospitality industry with the mission to support and enhance the lives and careers of those that work or wish to work in the hospitality sector with a sole focus on front of house.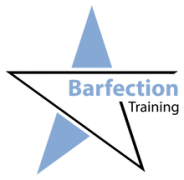 Before you start
Please read the eligibility criteria and ensure you have all the documents you need before you begin your application as once you start the form you will not be able to exit and come back to it.
Eligibility Criteria

Be a resident of Greater Manchester (have a Greater Manchester home postcode) – postcodes can be checked HERE
Be at least 19 years old as of 31/08/2021
Not currently in education (college, uni etc)
If you are 19-23, you must have at least a full level 2 that can be:
a. GCSE/O Level (5 or more GCSEs grades A*-C)
b. GCSE (9-1) (5 or more GCSEs grade 4 or above)
c. 2 or 3 AS Levels (for AS qualifications regulated before 1 September 2015)
d. CSE Grade 1 (5 or more)
e. 1 A Level
f. Higher 14-19 Diploma
g. QCF Diploma level 2
h. QCF Certificate level 2 at 13 or 14 credits undertaken before 2014 to 2015
i. Level 2 Principal Learning
j. NVQ level 2
k. GNVQ Intermediate
l. Technical Certificates in the 16-19 Performance Tables
m. QCF Certificate level 2 at 15 credits and above
n. From 1 August 2015 vocational qualifications of 150 GLH or more
As a guideline for approval, applicants must have either less than £2,000 in their current and savings bank accounts or earning less than £26,000 per annum. The assessment will be made on a case-by-case basis taking into consideration exceptions to the above guideline. If you're in doubt about being eligible, please submit the application and the Develop Team will assess your case.
READY TO APPLY
Please ensure you have read the course eligibility criteria and have any required documents to hand.