Mixology School 5 Day Global Bartenders Certificate is perfect for anyone looking to get into the cocktail industry. The course aims to take you from zero to hero in just 5 days. You'll be shown how to set your station ergonomically, run through a guided spirit tasting so you understand the complexities between each spirit category. Each day you'll practice free pouring and you'll be given 3 intensive days of cocktail creation.
You'll gain the knowledge of how to create, balance and twist cocktails giving you the confidence to get behind the bar. And by day 5 you will be able to design and present your own drink. Moreover, by attending Global Bartender Certificate, you will also have the chance to take WSET Level 1 Award in Spirits, gaining two qualifications in one week!
ABOUT THE PROVIDER
Mixology Group, established in 2010 is run by husband-and-wife team Myles and Zoe Cunliffe.
Myles started his career with the Soho House crew at Babbington House and went on to work in many venues across London. Eventually settling in Brighton where he studied his HND in Wine Studies. On leaving University he began training for Shaker UK, until the natural progression led him and Zoe to set up their own Mixology School and events co in Brighton.
They now have a number of accredited and professional courses which they run from their school or onsite for venues and brands. They are approved providers of the WSET Level 1 & 2 in Spirits, WFA Yellow Grading in Flair and have their own 5 day Accredited Global Bartenders Certificate.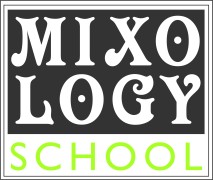 BEFORE YOU START
Please read the eligibility criteria and ensure you have all the documents you need before you begin your application as once you start the form you will not be able to exit and come back to it.
ELIGIBILITY CRITERIA

Must be 18 or over
Must be resident of UK with NI number
Must have UK bank account
Applicants will be required to pay a deposit of £50 to the course provider, which will be refunded upon course completion
The course will take place in Brighton for the duration of 5 days. The applicant must be able to attend the course in person, so if necessary provide for their travel and staying expenses
Must be able to provide up to 300 words about why this course will help their career
No prior work experience needed
As a guideline for approval, applicants must have either less than £2,000 in their current and savings bank accounts or earning less than £26,000 per annum. The assessment will be made on a case-by-case basis taking into consideration exceptions to the above guideline. If you're in doubt about being eligible, please submit the application and the Develop Team will assess your case.
READY TO APPLY
Please ensure you have read the eligibility criteria and have the required documents at hand.