Develop is the latest service created by The Drinks Trust offering practical support to individuals experiencing hardship with the aim of helping them to begin and sustain a long-term career in the hospitality industry.
Develop provides resources, bursaries and access to fully funded training with internationally recognised providers and support to those seeking a new and rewarding role in drinks hospitality.
Thanks To Our Develop Partners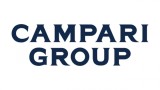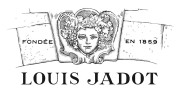 APPLY TO DEVELOP
Have a look at the courses we have to offer and the eligibility requirements to see how we can help you develop.
"Being able to do the course was amazing, the team at Mixology School is really talented and professional. I'm so grateful that the course was fully funded by The Drinks Trust, as it massively helps people who can not afford it, to still learn and get better jobs and other possibilities. I recommend Develop and Global Bartending course to anyone who works in hospitality, and wants to upskill professionally!"
Laia, Develop's graduate
"I found the Wine Confidence course extremely interesting and it would be of great use to me going forward in the progression of my career. It helped me broaden my general knowledge within the wine industry. The course has given me a general understanding of wines, so I'm feeling more confident in my approach to the drinks industry. It has also piqued my curiosity and encouraged me to want to continue to learn more about wine and alcohol in general."
James - Wine Confidence course attendee
"Having been in the drinks industry for over 11 years in various roles, I was keen to learn more about different areas of the trade and in particular various alcohol types, how they are stored, distributed, and created etc. I was fortunate enough to be supported by The Drinks Trust via their exciting new Develop program and enrolled onto the WSET level 1 in spirits' course. The course was great, very thorough without being time consuming so I could balance my work scheduled alongside my new study. My educator was very knowledgeable and struck up a great rapport with the group from the start. Without the support of The Drinks Trust, I would not be able to take on this course and qualification, which I now have on my CV for life!"
Adam, WSET Level 1 Spirits course attendee
"I thoroughly enjoyed the course, with each session being different and interesting. The FUNKIN team took time to cater each session with knowledge and thought. I loved exploring the different forums of marketing and getting to know the FUNKIN team as well as others on the course. Really helpful for me who wants to take a step into marketing, I loved the day! I had tonnes of fun and also learnt a lot! Amazing opportunity for people in the industry to learn from the best."
Lily, Funkin Cocktails Marketing Day course attendee