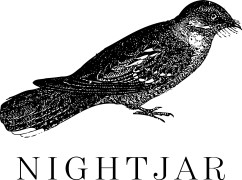 Nightjar is an award winning bar, known for its innovative, ornate cocktails and nightly live music programme. It's managing company Speakeasy Entertainment Ltd. was recently nominated for the bar employer of the year award.
We are looking for a driven and supportive person to join our team. While experience is important, we are looking for candidates who have the right attitude: keen to work, learn and be part of an incredible team dedicated to creating outstanding experiences for their guests.
The role would be on the floor, serving guests, hosting and helping oversee the venue during service.
Length of service is awarded by further training so that candidates have the opportunity to learn about running a bar and the drinks trade at large. These transferable skills have seen previous employees go on to work as representatives for major drinks brands, managers in large hospitality organisations, marketing managers, live music programmers, website developers and directors of bars. This is ideal training ground for people who bring enthusiasm and ingenuity to their jobs.
The ideal person would have:
Previous experience working in either a bar or restaurant
Hosting and reservation experience (preferred but not essential)
Be able to think on your feet
Ability to deal with problems with a proactive approach
Willingness to learn and grow
In return we can offer:
3 days off a week
food allowance
Cycle to work scheme
Referral bonus
Christmas Eve, Day, Boxing day and News Year day off
Personalised development programmes
Paid trainings and overtime
Staff trips and away days
Access to pay early scheme
Management training course after one year of service
50% off in sister bars
To find out more about opportunities with Nightjar click below