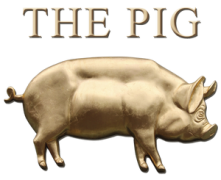 Really restaurants with rooms, our Kitchen Gardens are at the heart of what we do. We have an obsessive commitment to home-grown and local produce, and we celebrate the seasons. What we can't grow or rear ourselves, we source from the local area. This is the foundation of our 25-mile menu.
With no requirements other than passion for the hospitality industry, great chat and a hunger to be successful, we offer a unique opportunity for you to gain unrivalled access to the nerve centre of our business and the industry.
What about the drinks? - Our bars at THE PIG's are unique! We smash, muddle, blend, shake and throw our way to making our guests the perfect drink. All of our cocktails are designed with the Kitchen Garden in mind. This provides the essential ingredients to infuse our Chase Distillery and locally sourced spirits.
Our Sommeliers are free from the traditional image of wine service, they wear jeans and converse to work, and talk openly and honestly about their craft.
We offer wines from across the world including some incredible British produce. We love wine so much, our latest additional to our group, has its very own vineyard!
Whatever you choose we will support you through all your training in Bar and Wine to grow your careers in this fabulous profession.
Hotel sites in the UK: Hampshire. Somerset. Dorset. Devon. Kent. Cornwall. Sussex
To find out more about opportunities with The Pig Hotels click below