Whilst energy bill inflation might now be on the decline, its impact on the wider financial hardship of millions in the UK shows no sign of abating.
The average grant amount for financial support in January 2023 was double that in 2022, and application volumes in the first quarter of this year have been higher than any other period since the founding of the charity in 1886. In addition, calls to the support line from people needing support with their well-being and mental health have increased threefold compared to the same period in 2022.
As food inflation, increased rent and mortgages, bills, and travel costs profoundly impacted the financial well-being of our industry and hospitality community, The Drinks Trust is reaching out to the drinks industry and asking for support for its biggest appeal to date.
From June until the end of 2023, The Drinks Trust is aiming to raise £230,000 to support those who need our help the most. The Cost of Living Crisis Appeal will comprise five opportunities for our industry businesses to deliver life-changing support to those who sell our products and advocate for our brands. The money raised will help deliver financial, well-being and training opportunities to up to 1000 individuals when they need it the most.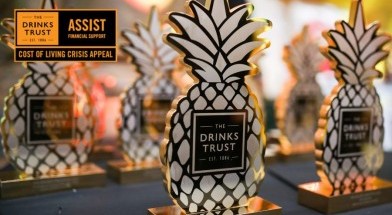 We are thrilled to announce that our annual Golden Pineapples Awards in association with VinLog will be held on Thursday 28th September at The Belgravia. Again this year, we will showcase our amazing UK drinks and hospitality industry with our Golden Pineapples Awards ceremony.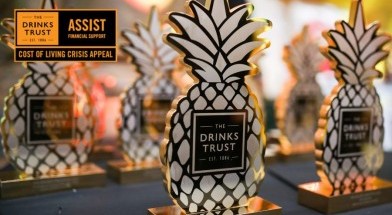 The Golden Pineapples Awards in association with VinLog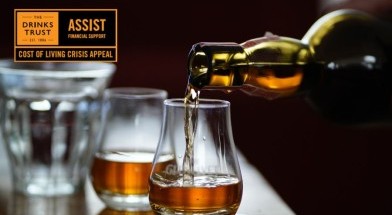 The Pineapple Auction is looking to source 25 "one of one" bottles with a wow factor and rarity that will entice enthusiasts and collectors.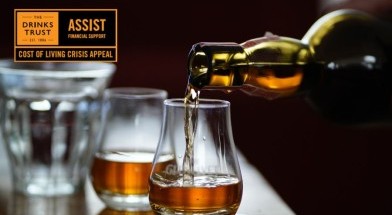 Pineapple Auction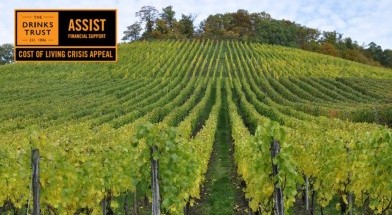 The Drinks Trust and The Wine Trade Sports Club Foundation will soon launch a dedicated industry three-day cycling tour from Friday 29th September until Sunday 1st October 2023.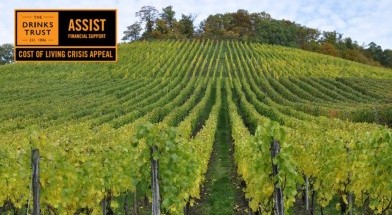 The Harvest Tour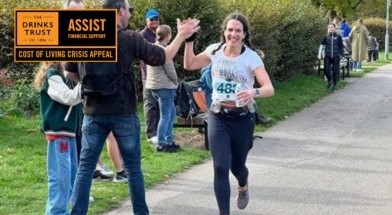 Fundraising for The Drinks Trust is a great way to make a big dierence to your friends and colleagues within the drinks hospitality industry. You can also encourage your colleagues to embark on a summer fundraising challenge and raising valuable money toward the Cost of Living Appeal while enjoying some vital team bonding within your organisation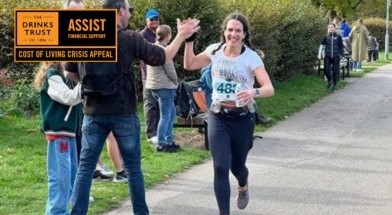 FUNDRAISER CHALLENGE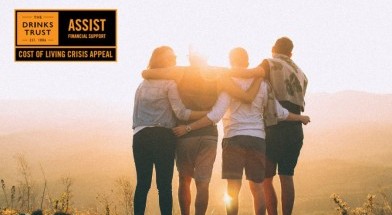 Your business can support the cost of living crisis appeal by making a corporate donation to the campaign, a significant and simple way to support. Direct donations of any size can be made by contacting The Drinks Trust fundraising team and making a pledge to this important work.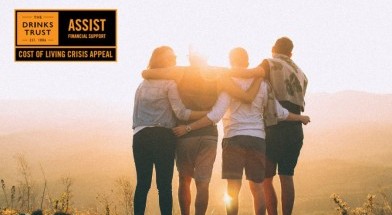 DONOR APPEAL
How to support The Drinks Trust's Cost of Living Crisis Appeal
The Drinks Trust Fundraising Team is available to discuss how your business or organisation can become a Lead Donor and play a role in delivering a safe and warm winter to the industry's workforce.
GET IN TOUCH WITH THE FUNDRAISING TEAM
Let your employees know that they can make a personal donation or launch a fundraising page by visiting the official JustGiving page of the Cost of Living Crisis Appeal.
We would like to say a big thank you to the companies that have kindly donated to the Cost of Living Crisis Appeal